HONOR Magic4 Pro Review Rating

Summary
The Honor Magic4 Pro is a superb phone which manages to combine a high specification and all-around performance without breaking the £1k mark that competing phones cost.
Performance –

90%

Design & Build Quality –

85%

Camera –

90%

Battery –

80%

Price –

85%
Pros
Well rounded camera specification
Ultra-fast wired and wireless charging
Superb performance
Excellent pre-order bonus
Cons
Curved display isn't for everyone
In November 2020, Huawei sold Honor which then allowed Honor to operate without the sanctions imposed on Huawei.
In particular, this included using Google Play Service and all the apps within the Google Play Store and being able to source components from various hardware vendors, including Qualcomm and their 5G system on chips.
Honor announced a lot of phones during this time but only a handful within the Western markets.
One of the first to launch was the upper mid-ranger Honor 50, which I reviewed back in October 2021.
The Honor Magic4 Pro is the phone many of has eagerly been waiting for. The first premium flagship from Honor.
Specification
Display:
Chipset: Qualcomm Snapdragon 8 Gen 1
RAM: 8GB
Storage: 256GB
Rear Cameras:

50 MP Sony IMX766, f/1.8, 23mm (wide), 1/1.56″, 1.0µm, multi-directional PDAF, Laser AF

50 MP, f/2.2, 122˚ (ultrawide), 1/2.5″

64 MP, f/3.5, 90mm (periscope telephoto), 1/2.0″, 0.7µm, PDAF, OIS, 3.5x optical zoom

Front Camera:

12 MP, f/2.4, 100˚ (ultrawide), 1.22µm

TOF 3D, (depth/biometrics sensor)

Battery: 4600 mAh
Charging:

100W wireless SuperCharge (separate purchase)

Protection:
Design and Display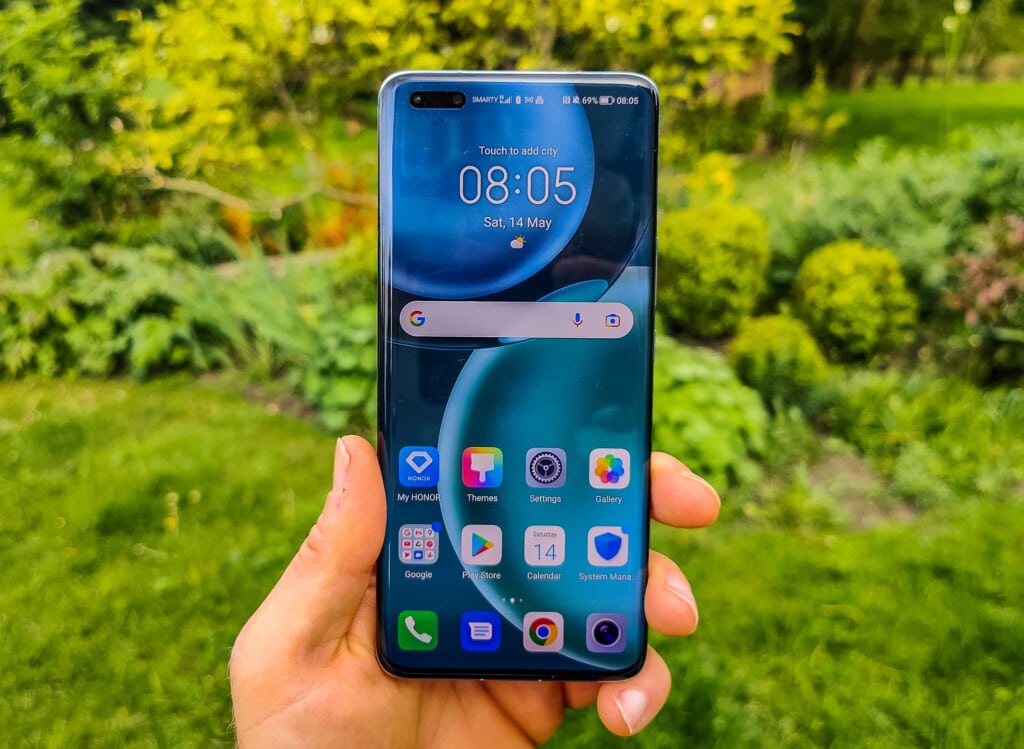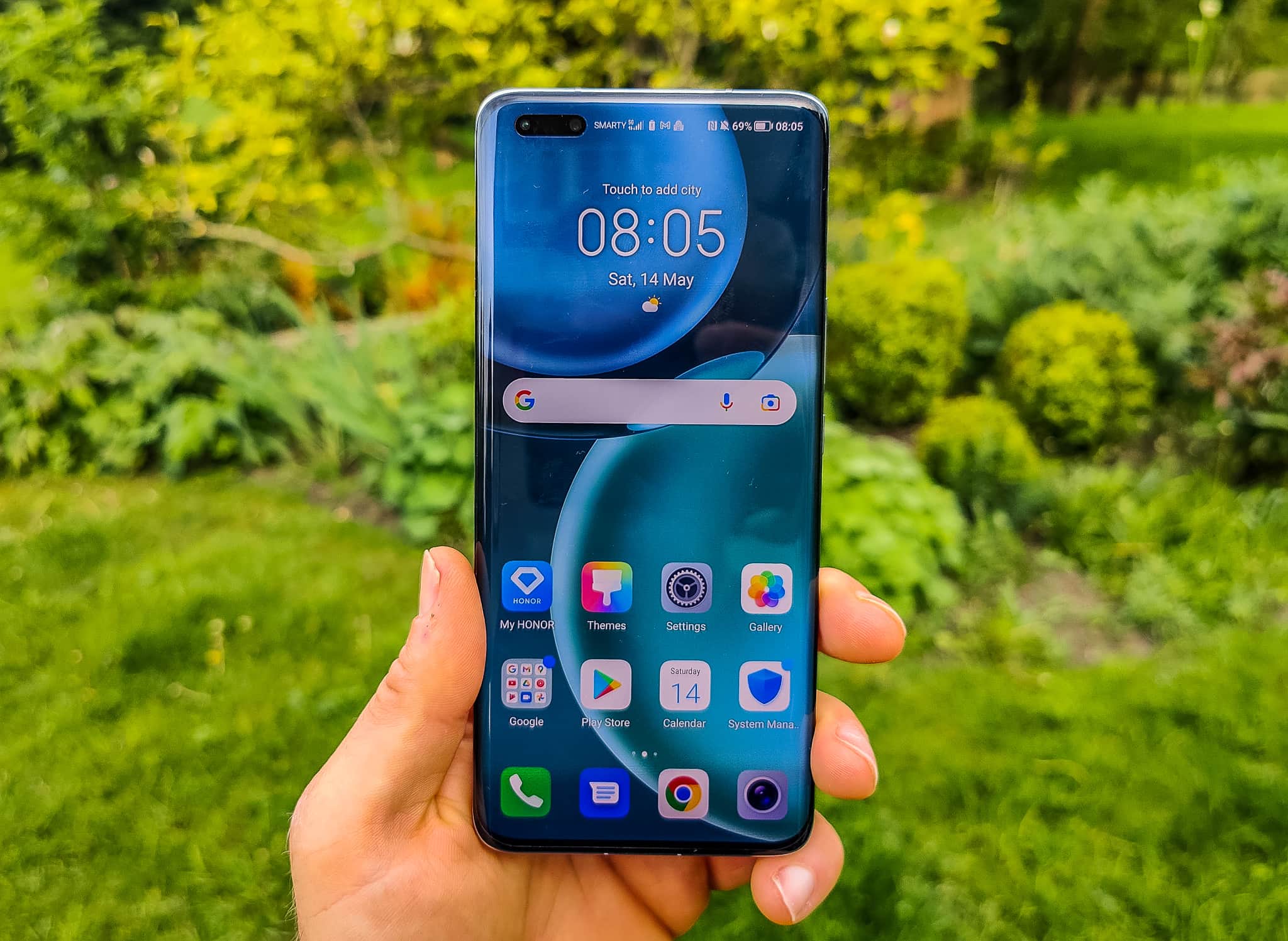 I still have my Huawei P40 Pro and P30 Pro, and there are a lot of similarities between those phones and the Honor.
The curved display and the corner edges that fold up at the corners are almost identical to the P40 Pro. As is the button placement and placement of the elongated selfie camera with the TOF 3D sensor.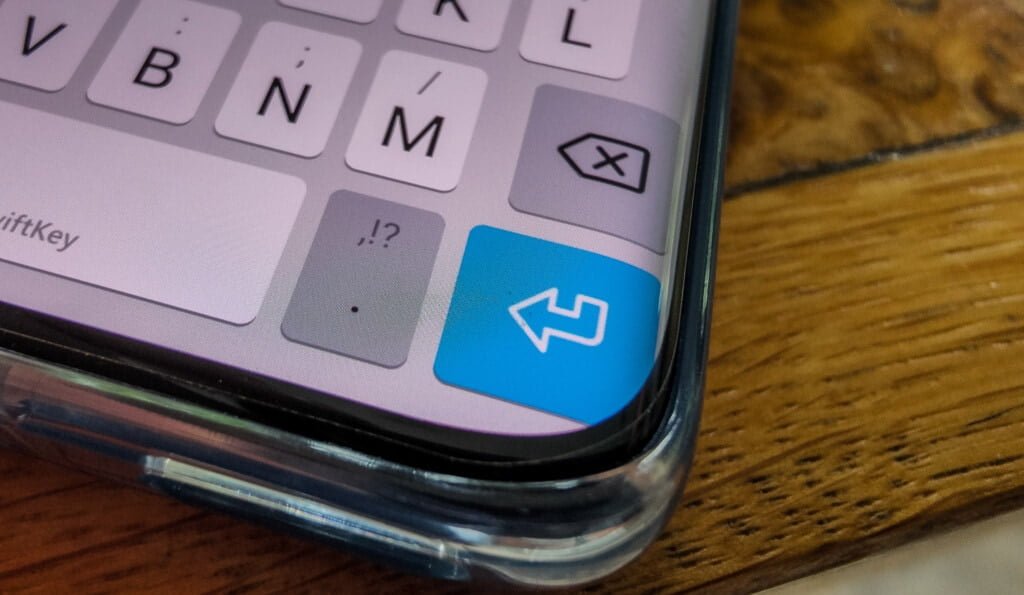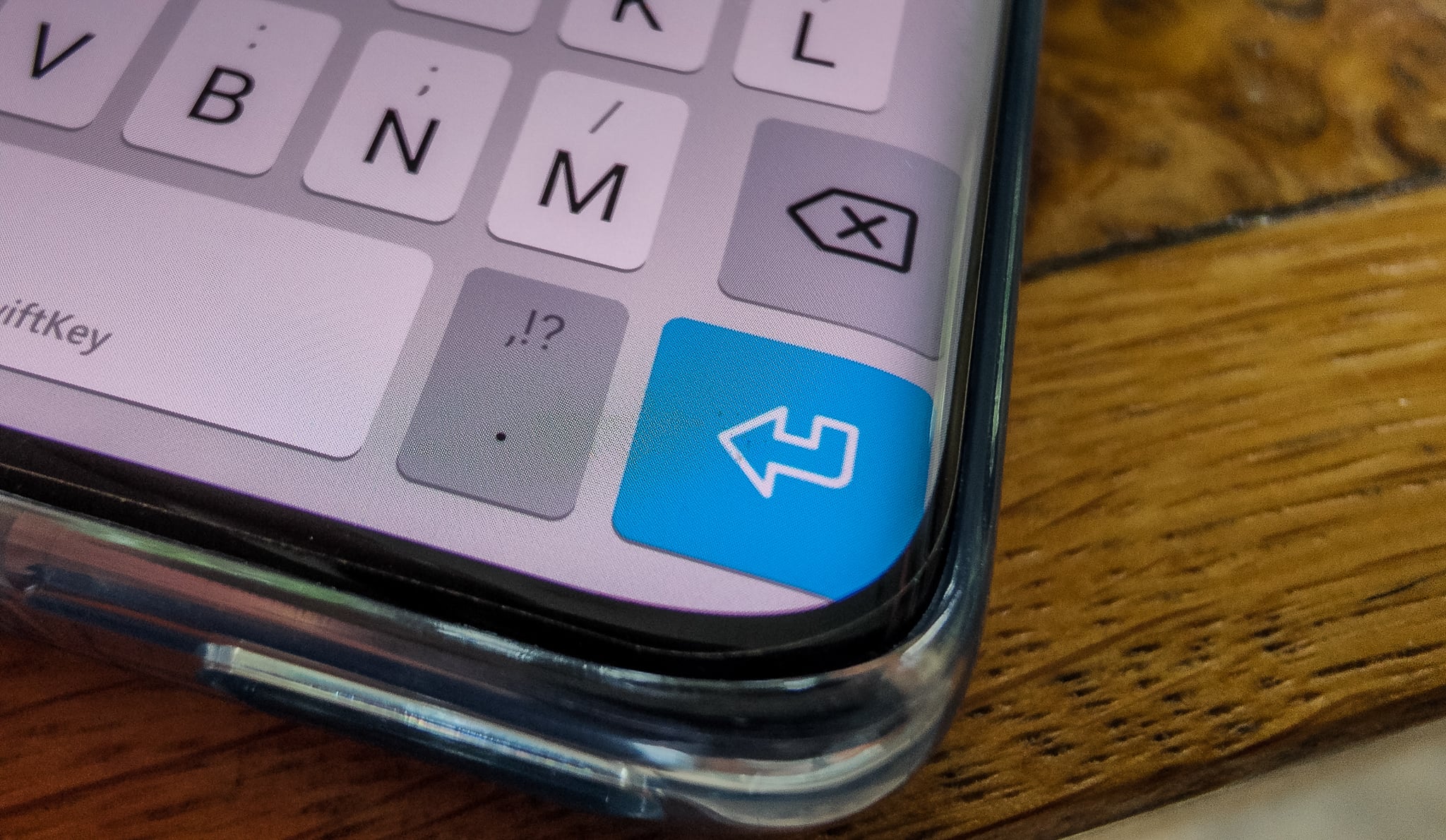 It's the curvature of the display that is a signature Huawei design element, and it is something that causes divisive opinions. It does look aesthetic, and I don't mind it, but the corners of the display can distort UI elements, which is obviously a usability issue. While I have no problems with it at all, I can appreciate that some people are less keen.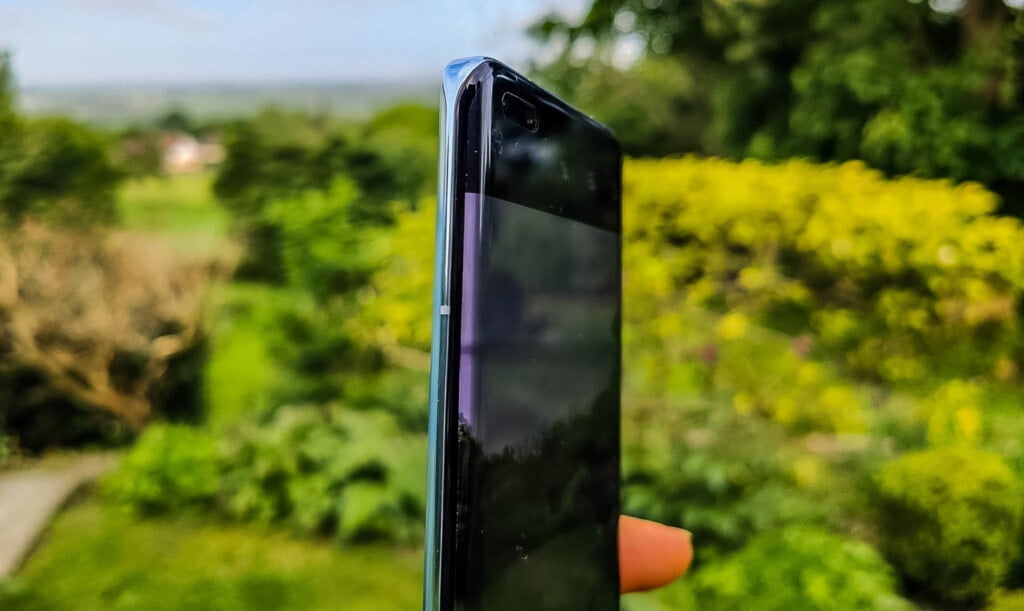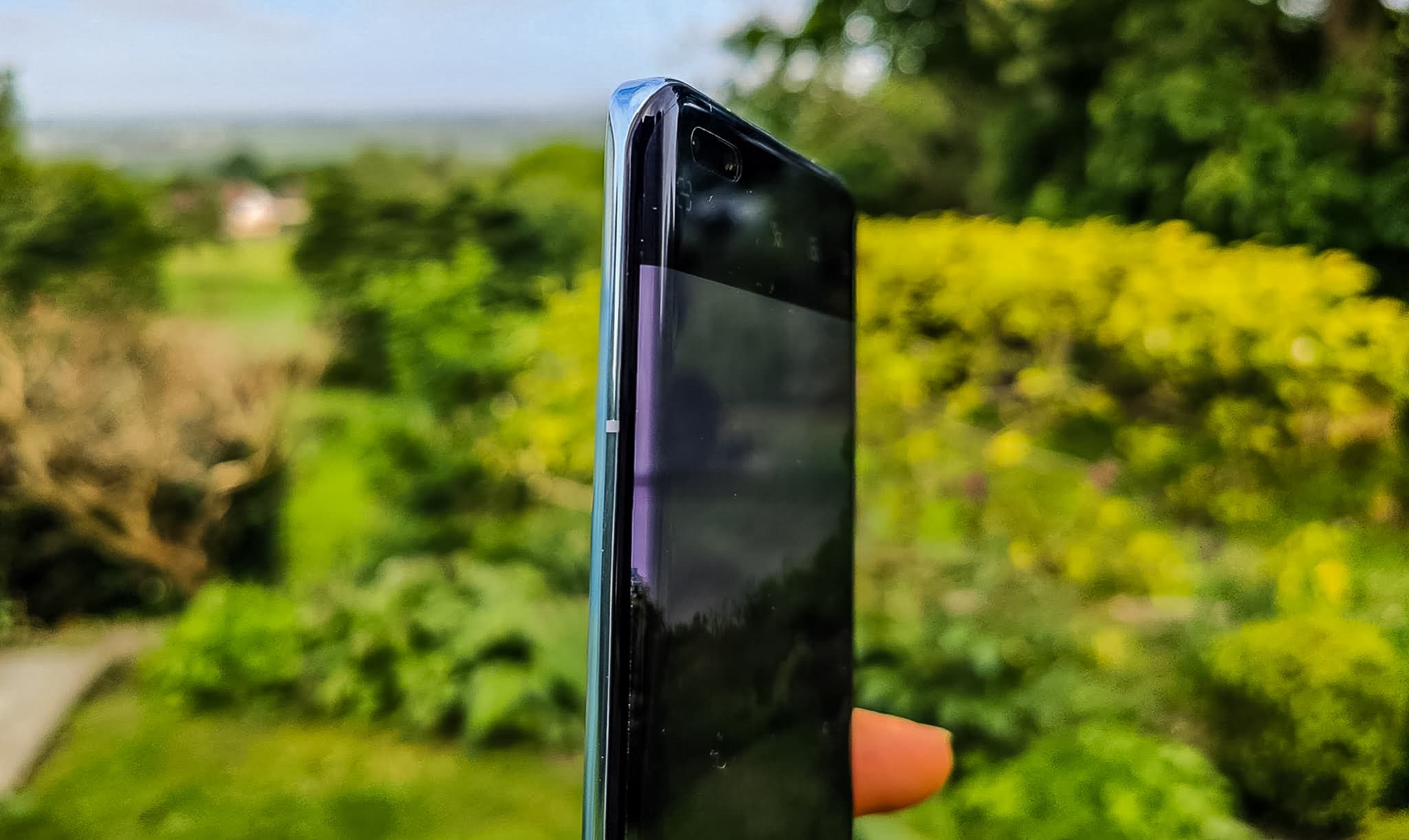 Beyond the curvature, the overall display is excellent. Some phones run at a higher resolution, but I can't say I notice that much.
The phone is listed as having aluminosilicate glass rather than the ubiquitous Gorilla Glass. I can't find much information on the durability of this glass other than from Corning themselves, who claim Gorilla Glass Victus is far superior.
The fingerprint sensor is excellent, but I rarely need to use it. The TOF 3D sensor inside the elongated cut out aids the facial recognition, and I have found face unlock to be superb (I really wish my Pixel 6 had it).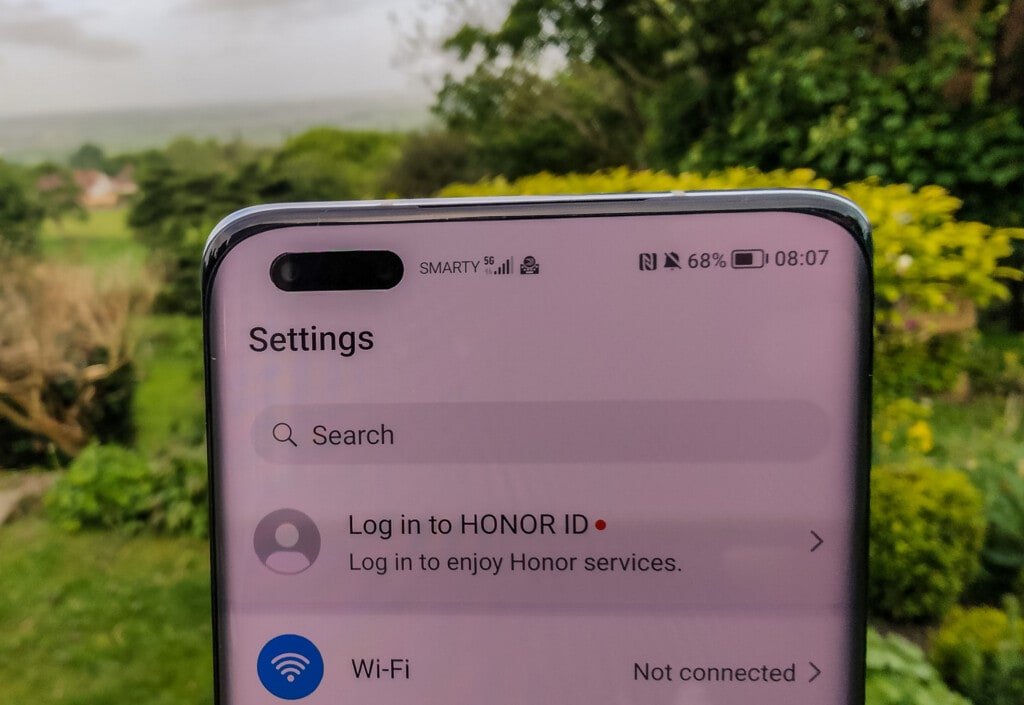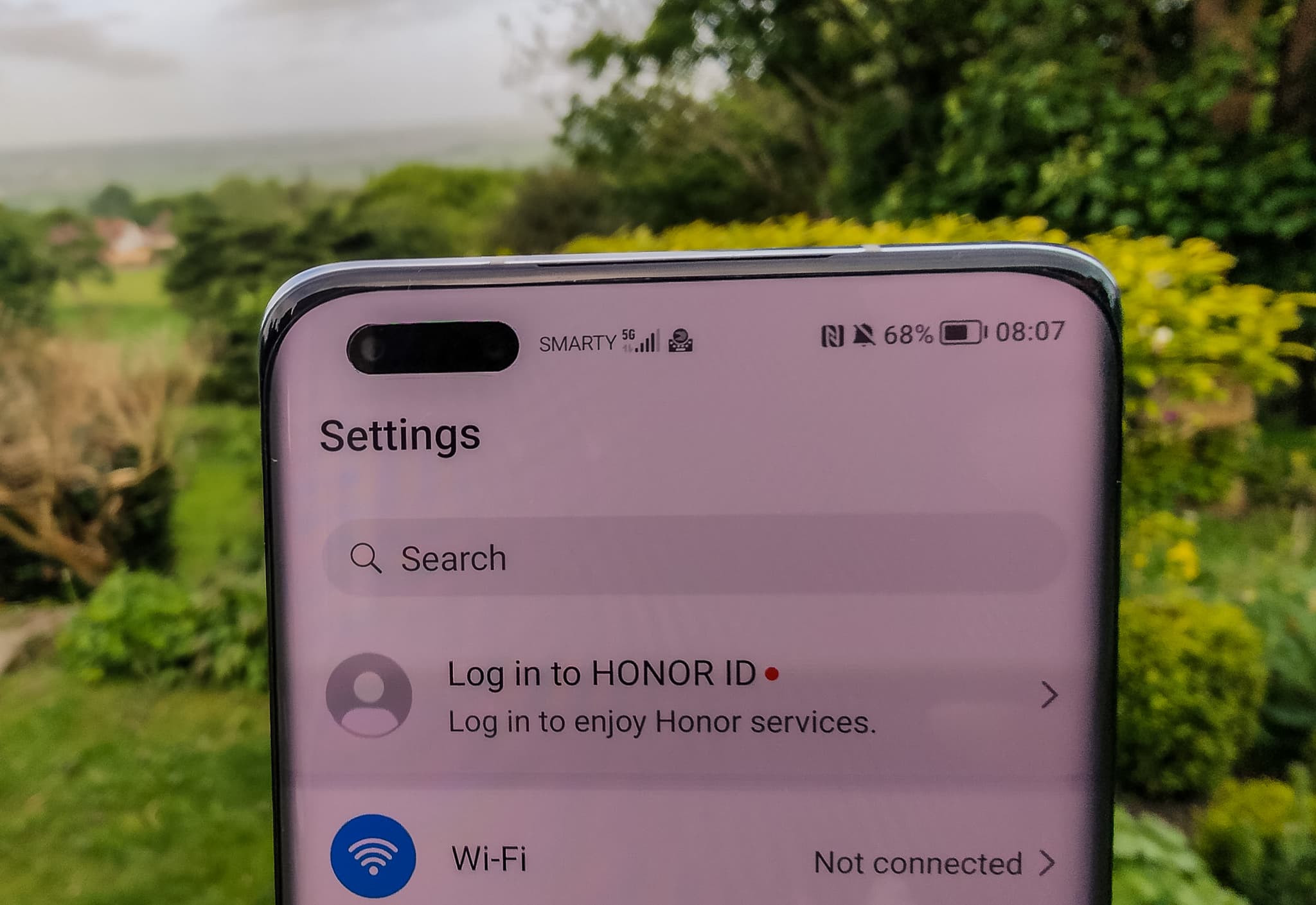 On the rear of the phone, you have a striking large camera bump with what appears to be four sensors encircling one large sensor and a flash located at the bottom. My best guess is the bottom right circle is there for decoration alone.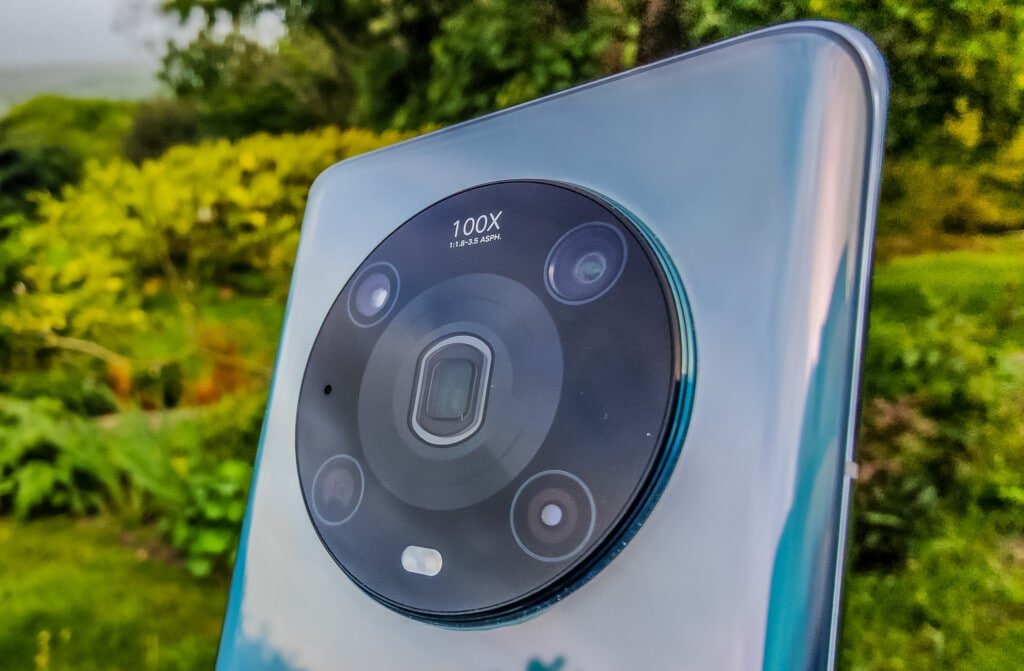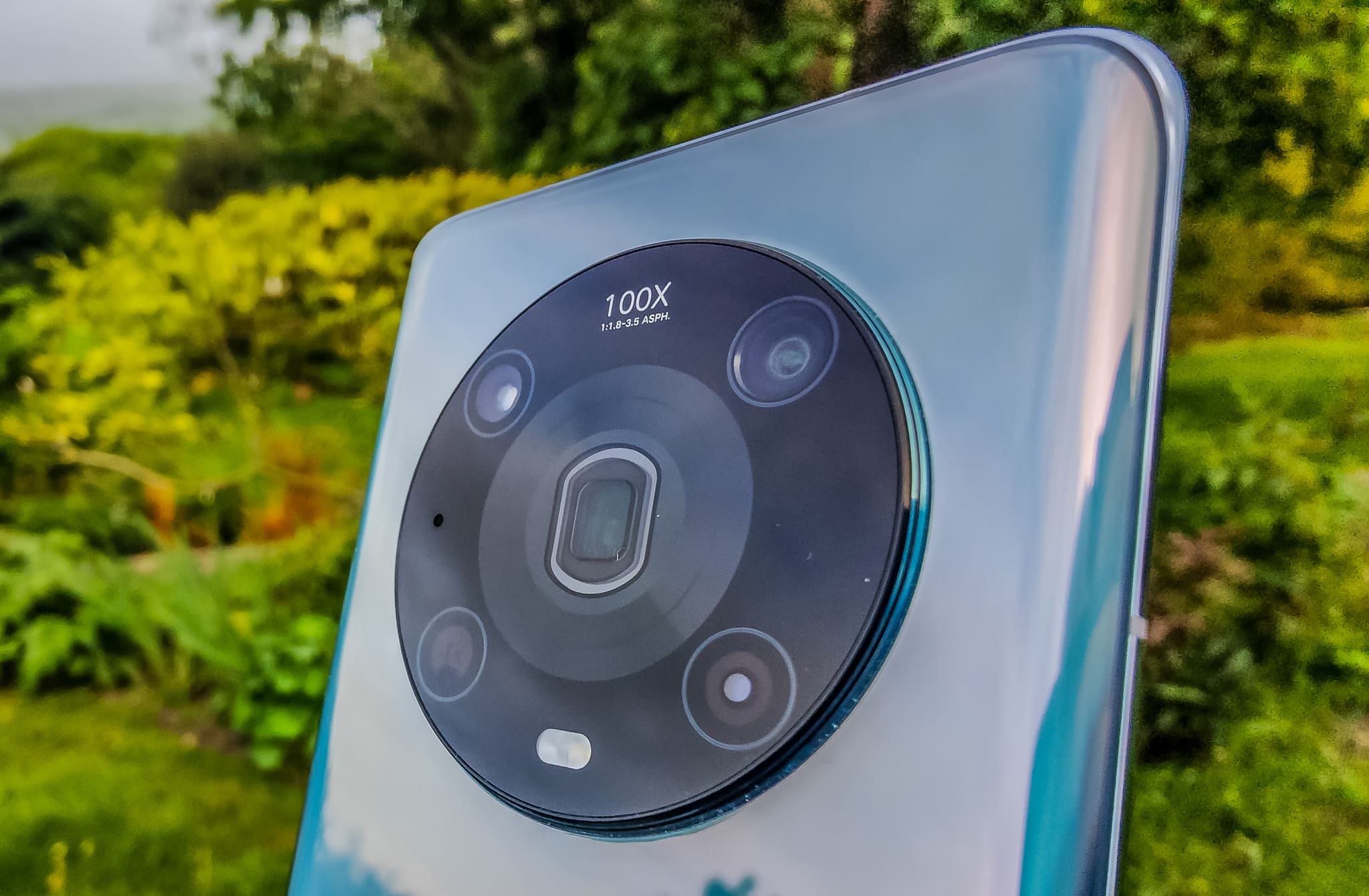 I was sent the cyan colourway, but its shiny back makes it look closer to silver with a hint of cyan.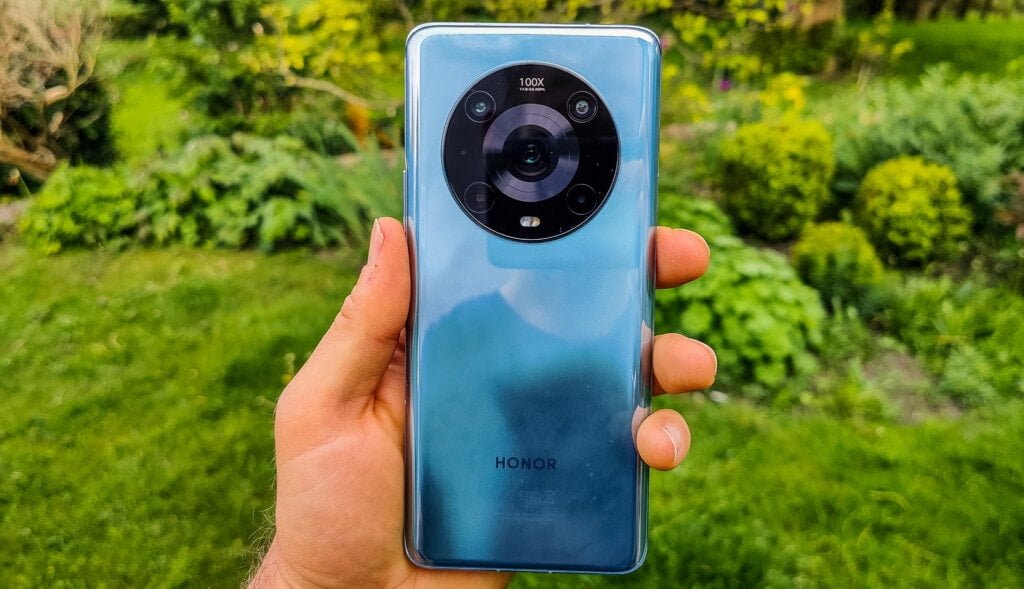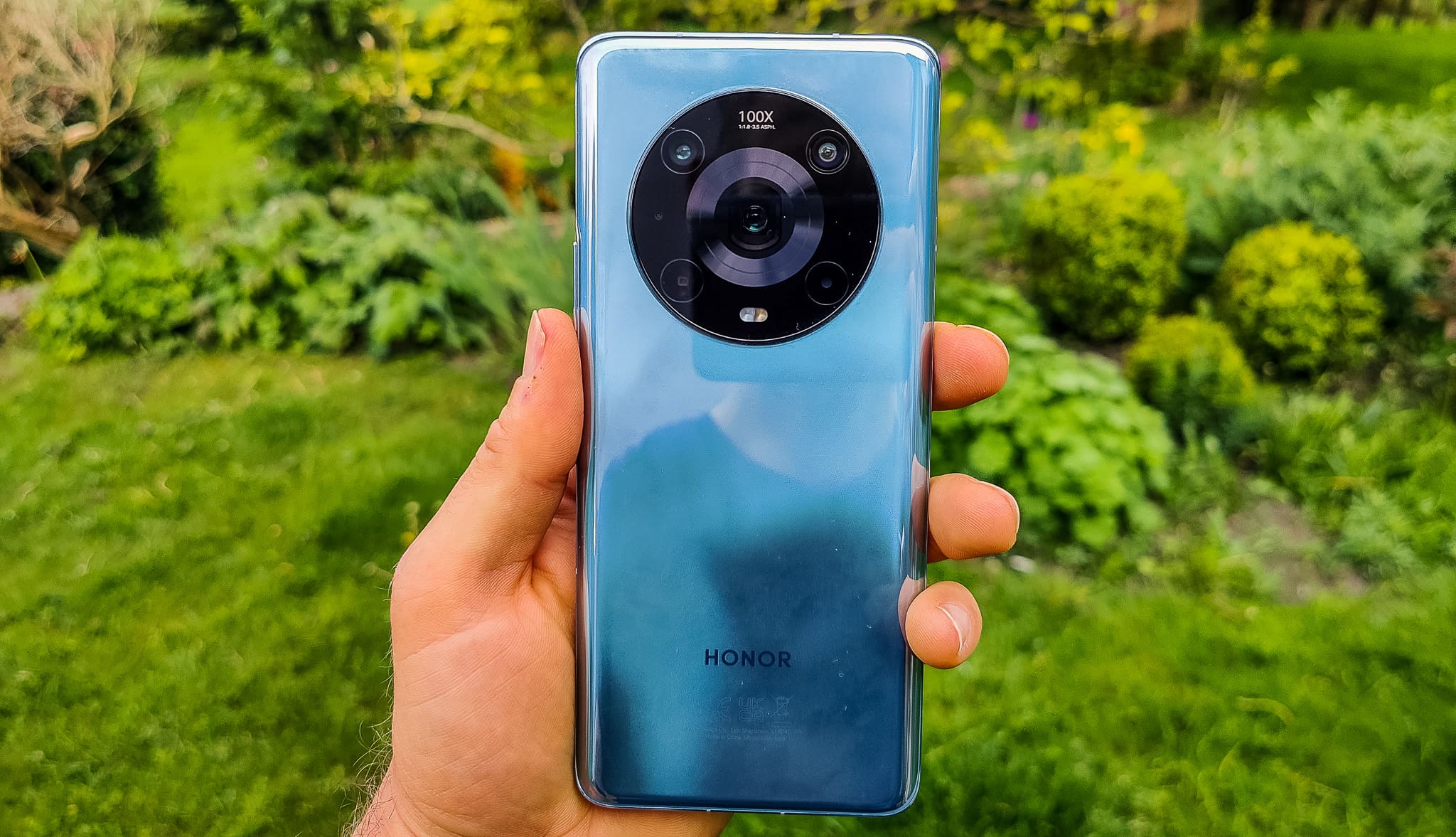 Camera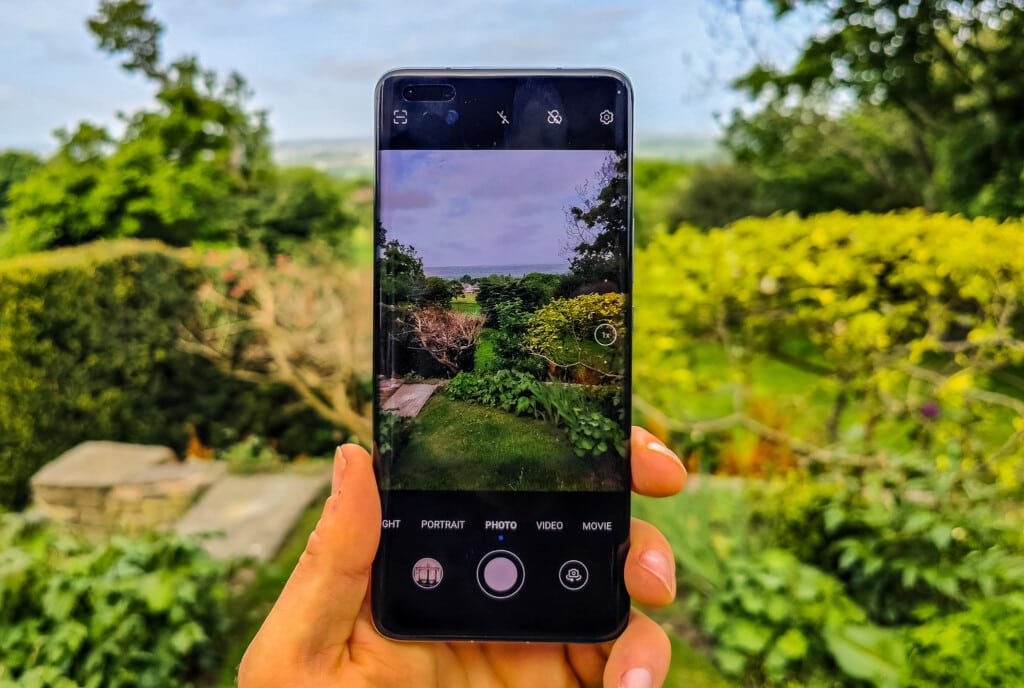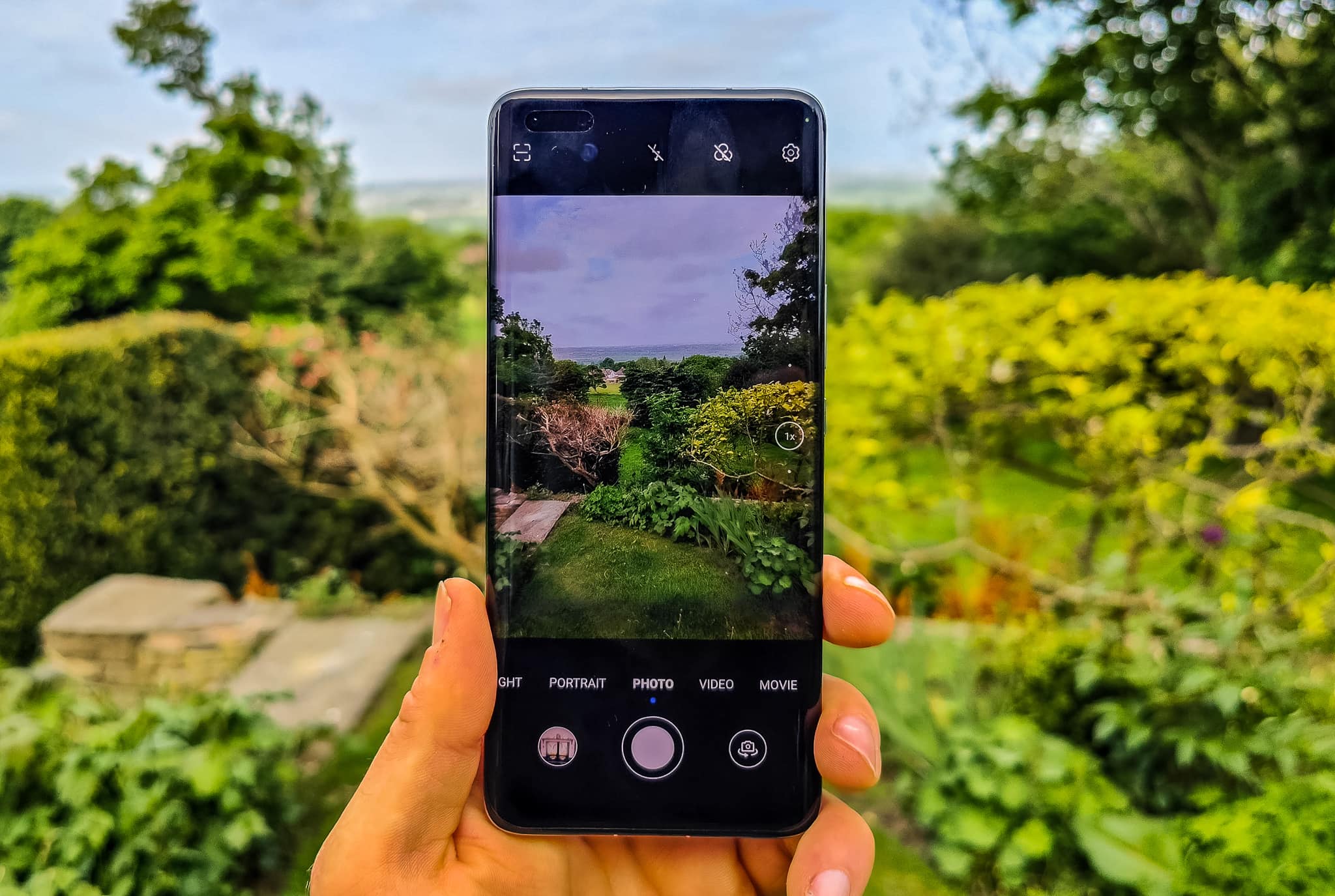 I have already done a more detailed post covering the camera performance on the Honor Magic4 Pro here.
One thing I didn't highlight in my camera post was the fact that Honor no longer has access to a lot of the Huawei IP. On paper, my Huawei P40 Pro has a better primary camera and is ultra-wide, with the sensors being significantly larger than what's on the Honor. As good as the cameras are on the Honor, it is frustrating that we don't have access to all the hardware that was developed by Huawei.
Instead, Honor has to use sensors that we have seen on various other phones. The Sony IMX766 is used on a lot of phones at the moment, including several OPPO, Realme and OnePlus phones. It is a superb sensor that works well in a variety of conditions.
As highlighted in the previous post, I like how balanced the camera spec is with the Honor. You have a fantastic primary camera then a good ultra-wide and zoom lens. Other phones tend to have one lacklustre lens.
For video, you have options going up to 4K 60FPS, and 1080P is also limited to a maximum of 60FPS.
Photo Gallery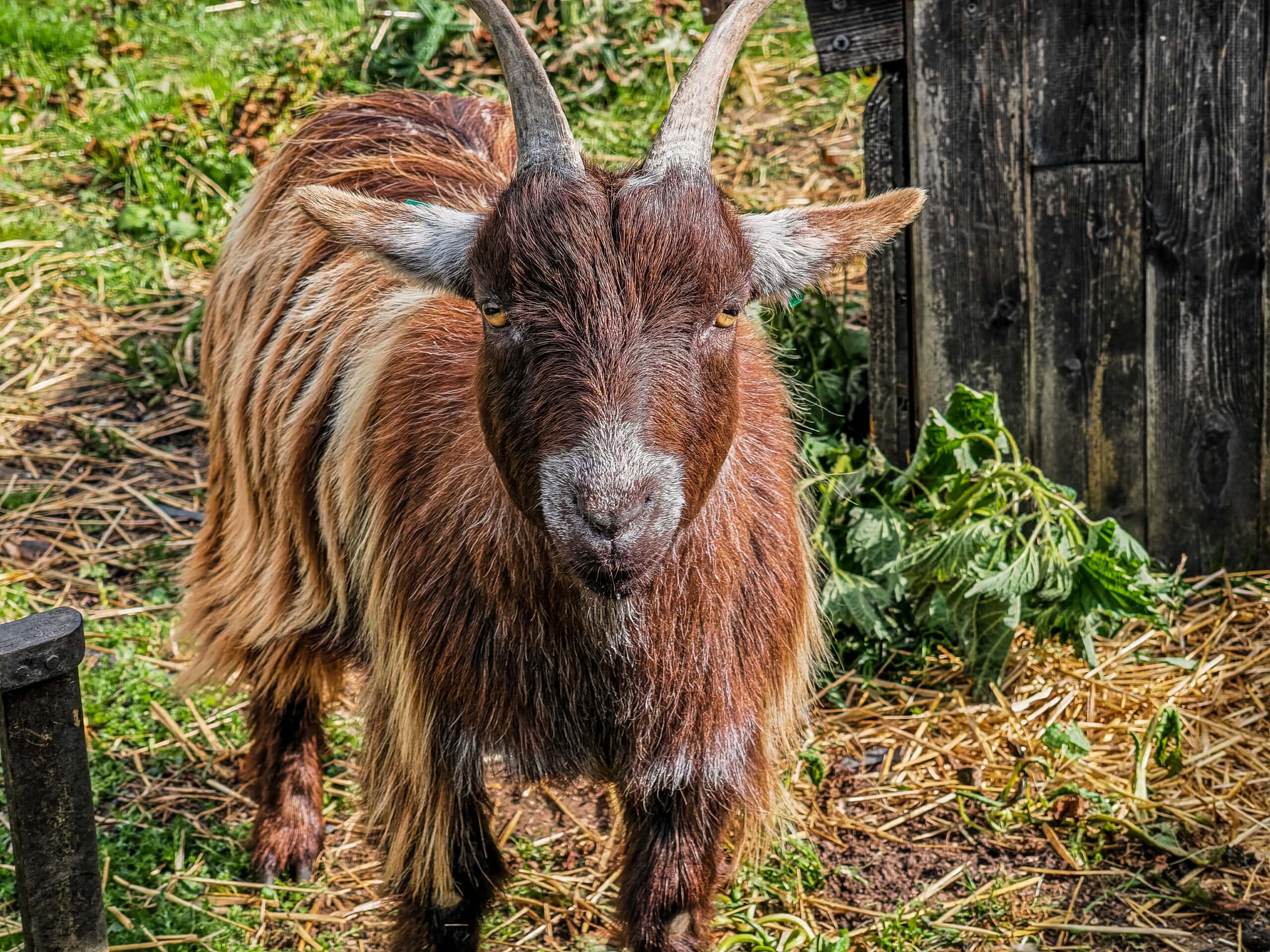 Performance and Thermal Throttling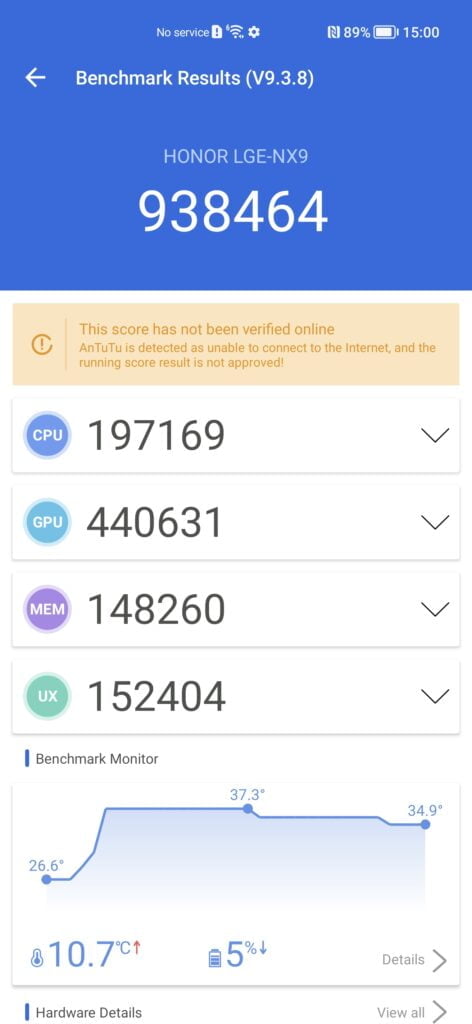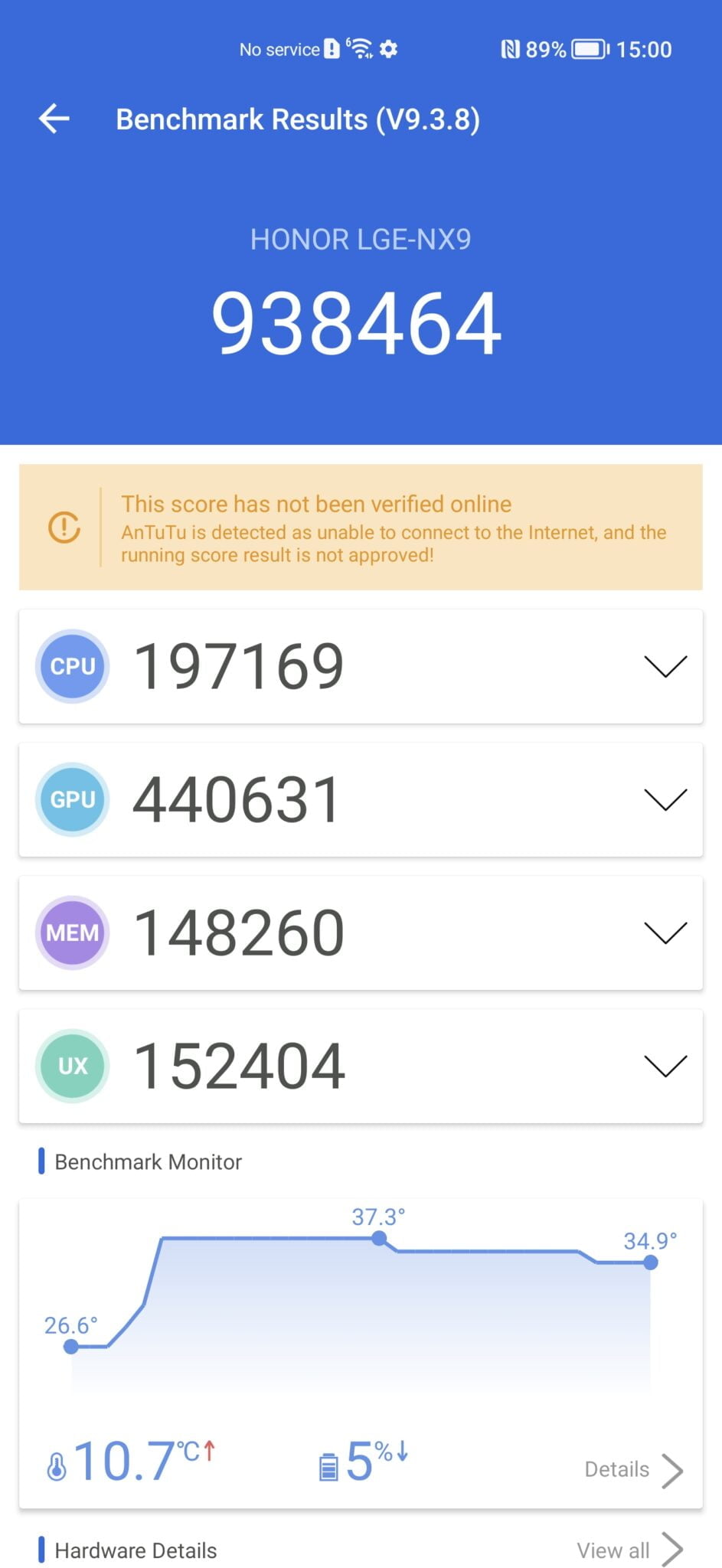 I have also done a more detailed post on the Honor Magic4 Pro performance and how well it performs against the OPPO Find X5 Pro.
Benchmarks indicate superb performance. The phone seems to allow the Snapdragon 8 Gen 1 to run at its full potential, whereas the OPPO dialled things back a bit.
The 3DMark Wildlife Stress Test shows some significant throttling after a few minutes, but less so than the OPPO. 3DMark also indicates that the GPU is significantly better than last year's SD888. The lowest score achieved in Wildlife is better than the highest score on SD888 based phones.
As far as day to day performance goes, all that processing power and the 120Hz display ensures everything runs flawlessly.
Battery
The Honor has a 4600mah battery which I think is a bit on the small side for these new power-hungry Qualcomm chipsets. However, performance seems to be adequate, if not good.
Under the PCMark Work 2.0 battery test, the Honor achieves 10h 32 mins while averaging 14670 throughout the test. In comparison, the OPPO Find X5 Pro, with its bigger battery, only achieved 11h 32 mins with an average score of 10801.
Day to day performance is reasonably good, and I can comfortably get through a full day with a moderate level of use.
Two of the stand out features of this phone are the 100W wired and 100W wireless charging. I typically use a slow charge at night but use the wireless charger in the afternoon if I am going out.
In my case, I haven't seen the phone report higher than 80W for wireless charging. This seems to be the case even when charging the battery from around 5%. It is not much of an issue, 80W wireless charging is insanely fast, and I love it.
I haven't observed or tested the wired charging properly, but I did use it on a night away and again, it is amazing. It's perfect for travelling when you might be out all day using maps and the camera all day and only have a short downtime in the afternoon.
Software
Similar to most of my reviews recently, I have no strong feelings about the Magic UI. I use so many phones I am familiar with most interfaces now.
The important thing here is that it is based on Android 12 and has Google Play Services with the full range of apps within the Google Play Store. You have all the usual pre-installed Google apps such as Maps, Gmail, YouTube, Photos and more.
Google Pay was not installed, but thankfully I was able to install it and successfully added my NatWest card.
Like a lot of phones, the is some unnecessary bloatware, including Booking.com, Netflix, Trip.com, TrainPal, WPSOffice, plus some built-in Honor apps.
It is worth noting that last year when I reviewed the Honor 50, my early review sample had some significant glitches that required me to send the phone back to be updated. With the Honor Magic4 Pro, I have experienced no problems at all.
Price and Alternative Options
The Honor Magic4 Pro is available to buy for £949.
They have an excellent pre-order deal with you getting the SuperCharge wireless charger, Watch GS 3 and a Magic4 Pro PU Case. I'd say the wireless charger is a must buy, so that saves you £65, and you could always sell the watch if you didn't want it.
The Xiaomi 12 Pro has 12GB/256GB and is £1049. I'd say this is the closest competitor, especially if you look at the camera spec. They have the IMX707, which is superior to the IMX766. Both have a 50MP ultra-wide, but the Honor zoom lens is higher resolution and better 3.5x zoom vs 2x.
You have the OPPO Find X5 Pro for £1050 or the very similar OnePlus 10 Pro for £899. I haven't reviewed the OP10Pro, but the OPPO is excellent. They have better ultra-wide cameras but not as good zoom.
The Pixel 6 Pro is £949 for the model with 256GB storage. It has an outstanding camera, but the chipset is not as good, and the fingerprint scanner is incredibly annoying.
The Samsung Galaxy S22+ with 256GB storage is £999, or the Ultra jumps up to a massive £1249
I'd therefore say the Honor is positioned very attractively against the competition.
Overall
The Honor Magic4 Pro is the phone we have been waiting for since Honor parted ways with Huawei and re-entered the western market with phones that included Google Mobile Services.  
It gives me hope that Honor may be able to fill the void left by Huawei, but it is also depressing that Honor doesn't have access to all the hardware that Huawei has developed in house.
There is a lot to love about this phone, and I think it should be a serious consideration for anyone looking for a premium flagship phone with a superb camera.
If you are considering this phone, I'd strongly suggest getting it during the pre-order bonus as it will save you a considerable amount of money.
Last update on 2022-05-20 / Affiliate links / Images from Amazon Product Advertising API