So today we have just seen the Oneplus 10T 5G unveiling in a very glitzy and flashy press event. Now I have been fortunate enough to have had the opportunity to receive the device early and I have been testing it out for you over the last few weeks including taking it on a trip with me to South Wales!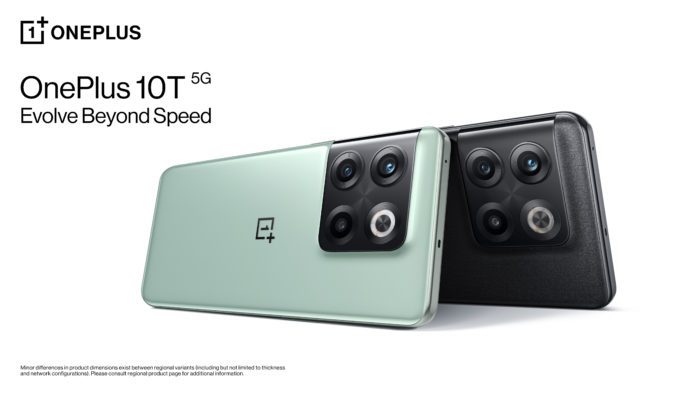 As I always try to do when it comes to testing, I have been using the phone as my daily driver, with it fully loaded up with all my apps and games. I rely on my smartphone for a lot of access to different systems and when on holiday it is essential that these apps and systems work correctly and smoothly so this will be a good real-world test for the device over the next few weeks.
No onto the small matter of the unboxing. Here is a short video for you to enjoy where I try to cover all the important bits!
Here is a quick picture tour of the device below tour of the device.
Starting on the right-hand side where we can find the Power key, sadly no alert slider this time around!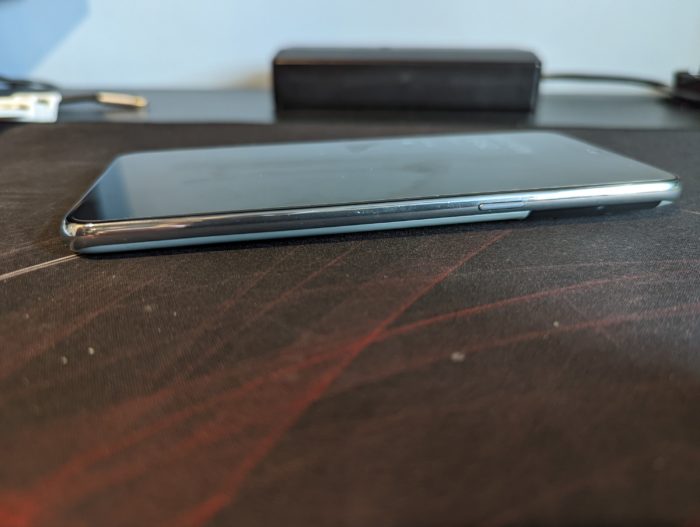 Next is the base where we can see the USB Type C 2.0 charging port alongside one of the two speaker grills.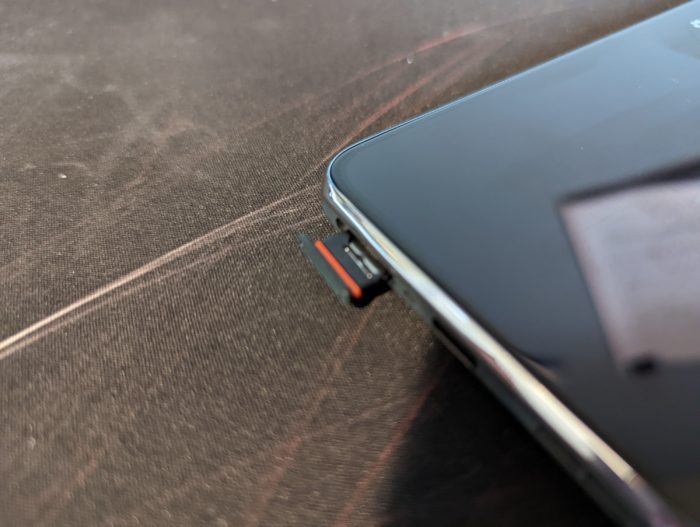 We also see a sim card slot here which will house 2 sims if required and does have a gasket to enhance waterproofing. We also have a large mic aperture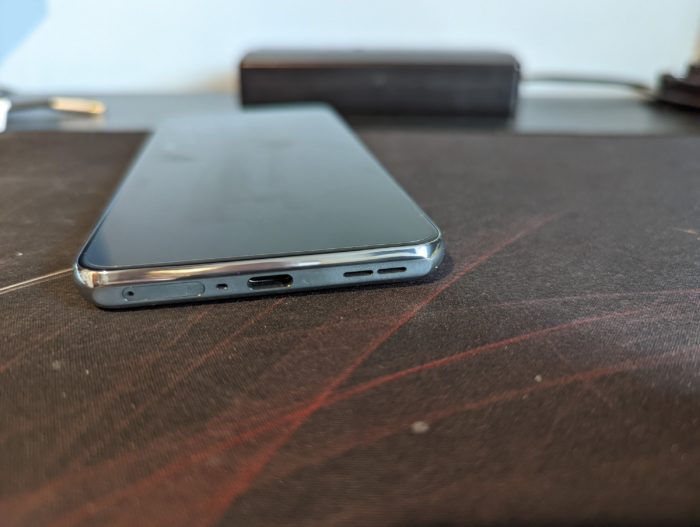 Moving around to the left-hand side is where you will be able to find the volume rocker key.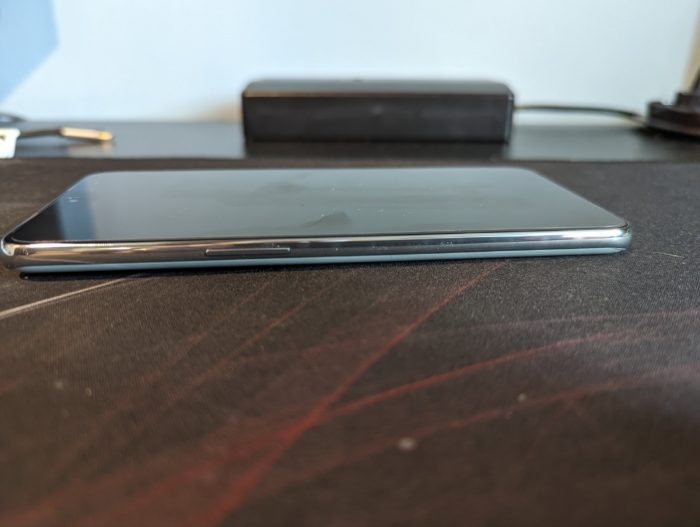 Moving around the top we have got we have got a pinhole mic and again a secondary larger mic.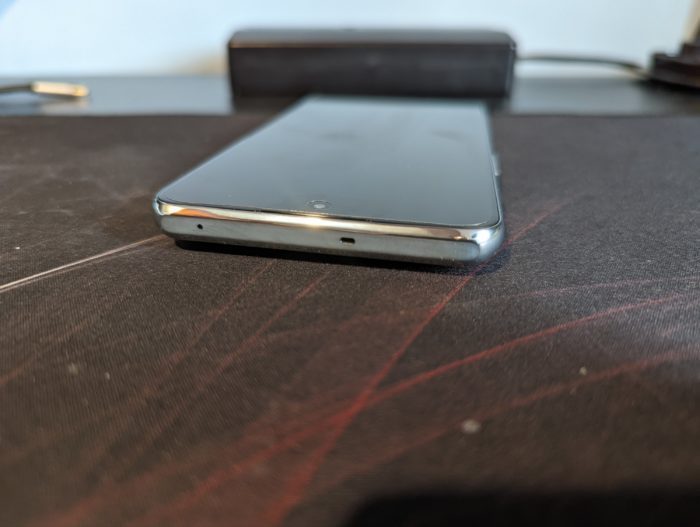 The rear of the phone contains the camera module, which contains three different camera sensors/lenses. Firstly the primary is a 50MP Sony IMX 766 sensor with an f/1.8 aperture and a 7P lens. Next is the 8Mp f/2.2 aperture Ultra-Wide angle. Lastly, we have got a 2MP macro camera which has an effective shooting distance of 2-4cm. They are also supported by the same dual-LED "ring flash" that was to be found on the OnePus 10Pro 5G
Around the front is where we find the 6.7 " display which has a resolution of 2412 x 1080 with a PPI of 394 and an aspect ratio of 20.1:9. The panel is a flat one and is made up of the same Fluid AMOLED that is found on the Nord 2 5G range.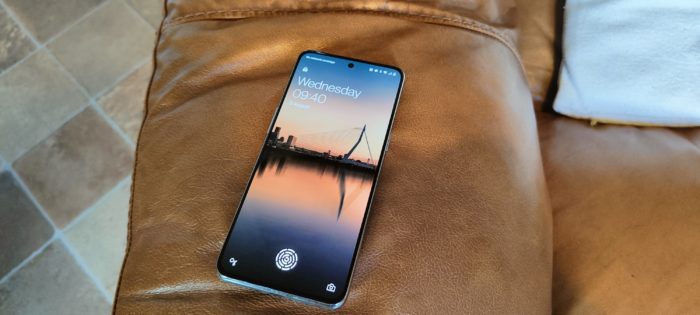 It will support up to 120Hz but it will only allow three options of 60Hz, 90 and of course 120Hz. There are a load of other little features about the screen but i will cover those more in the full review.
For now, though I can say this display is a good display and I really like using it.
The last thing to mention on the top is the top speaker which hides just below the bezel and it actually sounds reasonably good given the constraints of the space it occupies certainly good enough for Zoom calls etc.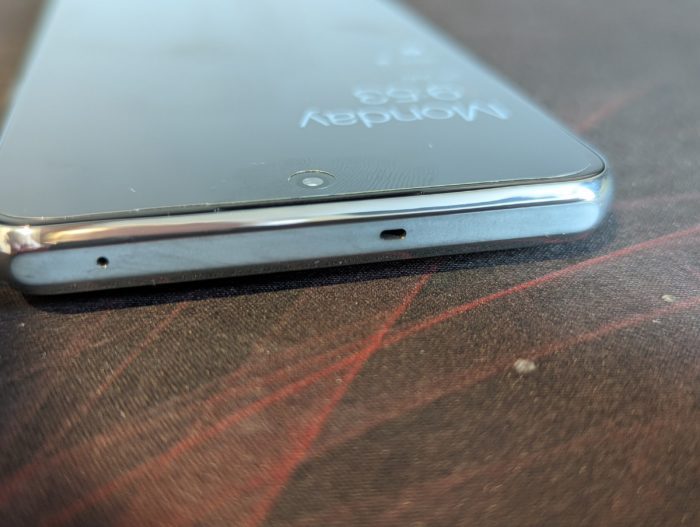 That concludes the hardware tour.
The other price of hardware I should probably mention is the SuperVOOC 150w charger and cable as these unlike some other high-end companies are included which is very nice to see. I have used that charger and I can confirm that it works pretty well.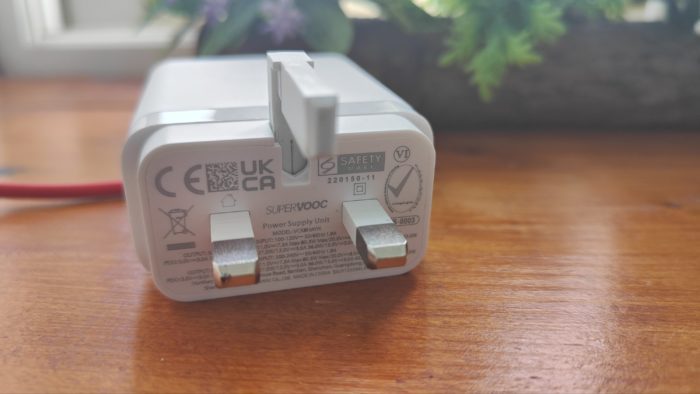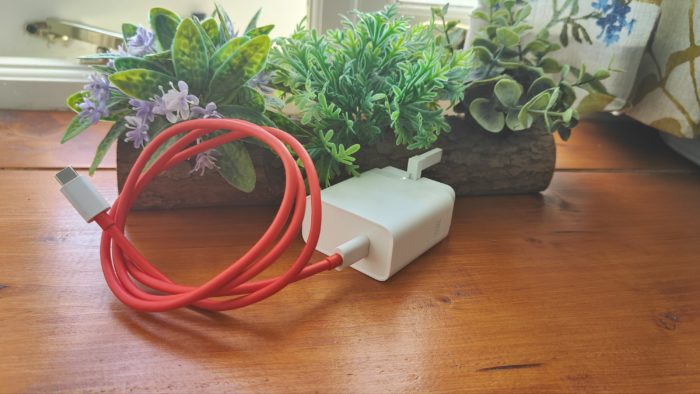 The last thing in the box of note is the cases that came as part of my review kit but these would be additional purchases when you buy the phone. Here is one of the new options available.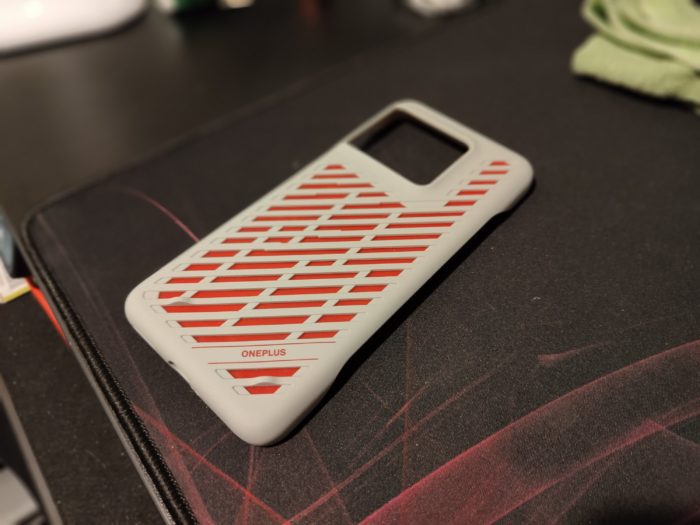 As I mentioned in the intro I have been using the phone for the last few days when I have been on holiday in Wales and it has barely missed a beat with normal use.
I have been using it for all the normal holiday-ish things i.e. as a Sat nav via Android Auto, my camera, looking up places to eat and go on days out and as a phone for calling venues and friends and family. The battery has been getting me through a normal full-day use even with the sat nav running only needing a quick top-up when on the really long days.
I have included a bunch of photos from the phone to give you an idea of the camera performance when used in a variety of conditions below.
I will of course be going into everything in more detail in the full review as this is only the unboxing and a brief first impression but so far am pretty impressed with the OnePlus 10 T 5G
Update pricing is is now in
OnePlus 10T 8GB / 128GB: £629
OnePlus 10T 16GB / 256GB: £729
Press release below:

OnePlus Launches the OnePlus 10T 5G and OxygenOS 13 in New York City
The OnePlus 10T 5G is OnePlus' second global flagship smartphone of 2022 offering ultimate performance, allowing users to Evolve Beyond Speed. OxygenOS 13 is the latest version of OnePlus' signature operating system that delivers fast and smooth performance with a stellar design and enhanced safety features.

August 3, 2022 – Today, global technology brand OnePlus officially launched its newest flagship smartphone – the OnePlus 10T 5G – alongside the next generation of its signature operating system – OxygenOS 13. Both products were launched at Gotham Hall in New York City – marking OnePlus' first in-person launch event for over two years.
"We're incredibly excited to have launched the OnePlus 10T 5G and OxygenOS 13 with our fans and partners in New York City," said Pete Lau, Founder of OnePlus. "The OnePlus 10T takes our signature fast and smooth performance to the next level at an extremely competitive price point and OxygenOS 13 advances our operating system with a burdenless design and expanded features requested by our users – like an improved selection of always-on displays."

The OnePlus 10T 5G
The OnePlus 10T offers ultimate performance thanks to its combination of a powerful chipset, the largest and most powerful cooling system ever in a OnePlus smartphone, super-fast charging, and much more.
Fast and Smooth Performance
The OnePlus 10T takes fast and smooth performance to the next level with the Snapdragon® 8+ Gen 1 Mobile Platform offering faster CPU and GPU speeds with improved efficiency, up to 16 GB of LPDDR5 RAM, and the largest, most advanced, and most powerful cooling system ever in a OnePlus device. Combined, these technologies allow you to perform intensive and everyday actions – like playing mobile games or scrolling through social media feeds – faster and for longer, with over 35 apps suspended in the background at once so you can jump between them at rapid speed, picking up exactly where you left off.
Super-Fast Charging
With support for 150W SUPERVOOC Endurance Edition, the OnePlus 10T allows you to spend less time tethered to an outlet and more time using the device the way you want to. 150W SUPERVOOC Endurance Edition delivers up to a day's power after just 10 minutes of charging, with a full charge – from 1-100% – taking only 19 minutes.
The OnePlus 10T's charging system is made safe and efficient by a series of technologies, like the Battery Health Engine that extends the lifespan, and preserves the capacity of, the OnePlus 10T's large 4,800 mAh battery. The OnePlus 10T's charging system boasts two charging pumps, instead of one on many other smartphones, to deliver faster charging speeds with greater safety, improved efficiency, and reduced heat.
Stronger Connectivity
A total of 15 antennas form the OnePlus 10T's 360° antenna system that provides you with stronger Wi-Fi and cellular signals, no matter which orientation you are using the device. A feature called Smart Link works in tandem with the OnePlus 10T's antenna system to improve upload signals and speed, particularly in areas with high levels of network congestion.
Burdenless Design
The OnePlus 10T advances OnePlus' burdenless design philosophy with a unibody build – that offers an excellent in-hand feel – and beautiful Moonstone Black and Jade Green colorways.
A 6.7 inch display covers the front of the OnePlus 10T and provides an exceptional viewing and user experience with an adaptive 120 Hz refresh rate that also helps to better preserve battery life so you can use the device for longer on a charge. The OnePlus 10T's display is HDR10+ certified and has native support for 10-bit color for a richer and more realistic viewing experience.
Triple Camera System
The OnePlus 10T comes with a triple camera system on its rear headlined by the 50 MP Sony IMX766 sensor with optical image stabilization (OIS), Nightscape 2.0, and improved HDR performance so you can take beautiful shots in bright and low-light conditions.
Accompanying the OnePlus 10T's main camera is an ultra-wide camera and macro camera, allowing you to capture more in every scene and get up close to subjects, respectively.
OxygenOS 12.1
The OnePlus 10T comes pre-installed with OxygenOS 12.1 based on Android™ 12 and will receive three major Android updates and four years of security updates.
Pricing and Availability
The OnePlus 10T will go on sale on August 25th. Pre-orders of OnePlus 10T are available now via OnePlus.com and via Amazon starting August 11th. The device will go on sale on August 25th at OnePlus.com, Amazon and John Lewis.
The device will start at £799.

| | | | | | |
| --- | --- | --- | --- | --- | --- |
| RAM | Storage | Colors | Price | Sales date | Pre-order |
| 8 GB | 128 GB | Moonstone Black | £799 | Aug 25th | Aug 3rd |
| 16 GB | 256 GB | Jade Green | £899 | Aug 25th | Aug 3rd |

OxygenOS 13
OxygenOS 13 delivers OnePlus' signature fast and smooth software experience with a stellar Aquamorphic design, enhanced safety, and by taking some of the OnePlus community's most adored features even further. The latest version of OxygenOS brings an upgraded experience across the board – including improved customization, gaming, and connectivity.
OxygenOS 13 will launch first on the OnePlus 10 Pro, followed by the OnePlus 10T later this year. Other OnePlus devices that will receive OxygenOS 13 include the OnePlus 8, OnePlus 8 Pro, OnePlus 8T, OnePlus 9, OnePlus 9 Pro, OnePlus 9R, OnePlus 9RT, OnePlus 10R, OnePlus Nord 2, OnePlus Nord 2T, OnePlus Nord CE, OnePlus Nord CE 2, and the OnePlus Nord CE 2 Lite.

OnePlus SUPERVOOC 80W Car Charger
The OnePlus SUPERVOOC 80W Car Charger combines industry-leading SUPERVOOC charging technology with exceptional portability, allowing you to quickly recharge your devices on the go. The car charger can power the OnePlus 10T from 1-50% in 11 minutes and from 1-100% in 29 minutes. The OnePlus SUPERVOOC 80W Car Charger can power all OnePlus devices, along with other Android handsets and iPhones. It also supports PD charging – allowing you to quickly charge laptops, tablets, mobile gaming consoles, and more.
To ensure the highest levels of charging safety, the OnePlus SUPERVOOC 80W Car Charger has a cut-off system that ensures the charger only functions in temperatures at 40°C or cooler. A white ring light displays throughout the charging process to indicate charging is taking place safely.
Pricing and Availability
In the UK, the OnePlus SUPERVOOC 80W Car Charger will go on sale on 25 August at OnePlus.com for £59.99.
Here is the press release for the new software that will be getting added to some of the current line and of course the OnePlus 10 T 5G
OxygenOS 13 Powers OnePlus Smartphones with All-new Aquamorphic Design, Smoother Experience, and Enriched Features

August 3, 2022 – Today, global technology brand OnePlus launched OxygenOS 13, the next generation of its signature fast and smooth operating system. OxygenOS 13 will launch first on the OnePlus 10 Pro 5G, with the Open Beta available for download soon. The update will be rolled out to the newest OnePlus 10T 5G later this year.
Following OnePlus' burdenless and purposeful design philosophy, OxygenOS 13 combines its faster, smoother experience and more stable performance with an all-new Aquamorphic design, which takes inspiration from the flow of water. This is combined with greater convenience, reliability, and security embedded into the core of OxygenOS 13, with the purpose of elevating your digital life.
"With OxygenOS 13, we continue to deliver the experience that our long-time users love, like a faster and smoother experience, stable performance, burdenless design, and ease of use," said Gary Chen, Head of OS Product. "We have also made exciting improvements to better accommodate users' needs and changing lifestyles, bringing an all-encompassing upgrade that underscores customization and personalization, gaming, and connectivity."

Aquamorphic Design
To refresh the aesthetic of OxygenOS, OnePlus looked to the amorphous properties of water, hence the term "aqua." Just like water, the design is soothing, natural, and versatile. The latter half of the word, "morphic" alludes to the high-tech sense of design, which is seen in its minimalist icons, animations, and a variety of forms and textures.
Intentional Adaption
OxygenOS 13 features soft and rounded edges across its design for a more comfortable viewing experience. Every detail in OxygenOS 13's design has been created with purpose, making each element both useful and appealing to fit your needs.
Calm Vitality
Form and function co-exist in OxygenOS 13, as it adds to the user experience by anticipating every need and making widgets more accessible through one long press.
Intelligent Design
The colors of OxygenOS 13's design will intelligently transition to match the time of day you are using your device – meaning the operating system will be brighter in the morning and take on a darker, calmer aesthetic after sunset.

Smoother Experience
AI System Booster
OxygenOS 13 leverages the power of AI System Booster, which takes its smooth and stable performance even further. With advanced, intelligent memory management systems, AI System Booster allows you to suspend more applications at once so you can quickly jump from one to another for a faster, smoother, and uninterrupted experience.
Always-on Display (AOD)
AODs highlight contextual and relevant information without you having to switch on or unlock your device. OxygenOS 13 packs a wider selection of AODs that provide you with greater levels of customization, so you can decide what information you want to be easily accessible. Whether you are listening to music, or creating masterpieces on Canvas or Bitmoji, OxygenOS 13's AODs make it possible to navigate with ease while on the go.

Quality of Digital Lifestyle
OxygenOS 13 optimizes user experience, customization, and connectivity. Key upgrades include improved ease of use with features called Smart Launcher and Sidebar Toolbox, levelled-up gaming with HyperBoost, elevated audio with Spatial Audio, Dolby Atmos, Fast Pair, and Audio Switch, and sharing options with Nearby Share and App Streaming.
Smart Launcher
Smart Launcher lets you access applications from folders faster by making folders and their contents larger on your home screen. Applications within a folder can be tapped and opened without having to open the folder itself for a faster and more seamless experience. Smart Launcher also lets you quickly and easily add widgets for your favorite applications to take advantage of their functionality from your home screen.
Sidebar Toolbox
Sidebar Toolbox makes it easier for you to do everything on your device with one hand. This practical function comes with easy access to all apps and lets you customize which applications are featured within it.
HyperBoost Gaming Engine
OxygenOS 13 empowers the gaming capabilities of OnePlus devices with support for the HyperBoost Gaming Engine that powers a series of features designed to deliver a smoother and more stable gaming experience when playing supported titles. These features improve gaming performance, like reducing frame rate fluctuation and improving a device's touch response rate so you have the best chance of coming out on top.
Spatial Audio & Dolby Atmos
For professional audio performance, OxygenOS 13 supports Spatial Audio to bring you cinema-quality sound, wherever you are. With Spatial Audio, you can adjust the direction of sound in different applications for the best experience. In addition, Dolby Atmos is supported by OxygenOS 13 which offers a broader sound field and more accurate spatial perception of sound. Both Spatial Audio and Dolby Atmos provide greater immersion when watching everything from the latest TV shows to Hollywood blockbusters.
Fast Pair
Fast Pair allows you to seamlessly connect your device with supported wireless earbuds and headphones, smart TVs, and more in a matter of seconds so you spend less time in menus and more time enjoying content.
Audio Switch
With Audio Switch, you can easily switch from one audio device to another, or vice versa. There are no disruptions when you switch from headphone to headphone, creating a smooth sound transition.
Nearby Share and App Streaming
By logging into just one Google account, the Nearby Share feature lets you transfer content from Android and Windows devices with greater ease and speed, for seamless content sharing. And, with a function called App Streaming, smartphones can cast their screen's content to other nearby ChromeOS devices for improved shareability.

Advanced Security
OxygenOS 13 upholds data privacy and security to the utmost degree by providing you with greater control over what you are sharing and with which applications. OxygenOS 13 will automatically warn of risky applications and downloads for improved safety. Moreover, the new operating system keeps your location secure, even when connecting to a public Wi-Fi network. The underlying capabilities of Android™ strengthen security further by controlling app notifications and filtering content based on your preference.
Private Safe 2.0
An enhanced version of the Private Safe makes its debut in OxygenOS 13 that secures data, documents, and media files in a virtual safe so they cannot be accessed by other applications.

Update Schedule

Soon: OnePlus 10 Pro

Later this year: OnePlus 10T

Devices that will update to OxygenOS 13:
Flagship product line: OnePlus 8, OnePlus 8 Pro, OnePlus 8T, OnePlus 9, OnePlus 9 Pro, OnePlus 9R, OnePlus 9RT, OnePlus 10 Pro, OnePlus 10R, OnePlus 10T
Nord product line: OnePlus Nord 2, OnePlus Nord 2T, OnePlus Nord CE, OnePlus Nord CE 2, OnePlus Nord CE 2 Lite