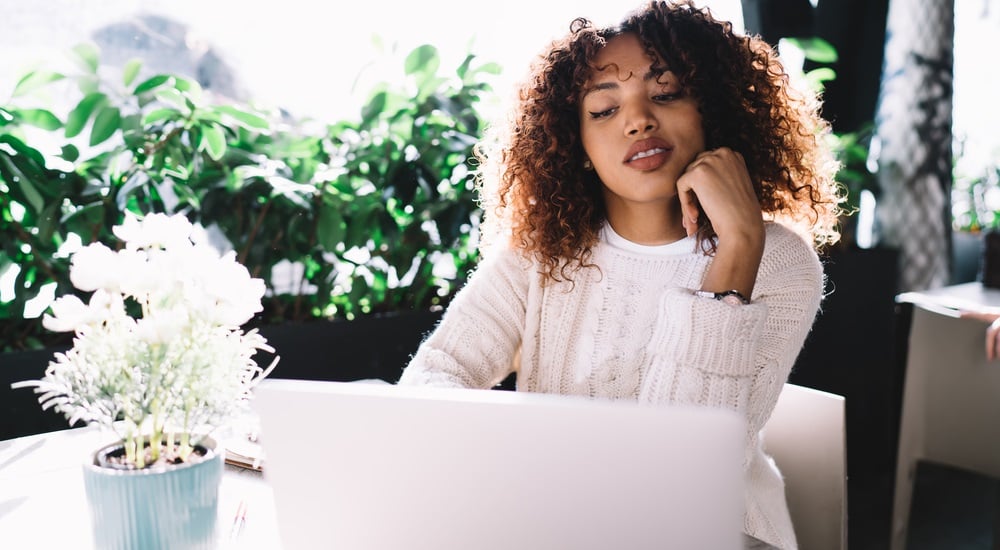 Content marketing has been a powerful force in the realm of digital marketing for decades. And in 2022 it has shown to be more effective than ever before.
Digital marketing incorporates a wide variety of tactics and strategies, but content marketing is not only a mainstay strategy, it is core component of successful digital marketing practices. 
Content Marketing: The Unobtrusive Powerhouse of Digital Marketing
A fair question to ask, especially if the nuances of online marketing terminology are not a part of your everyday world, is "What is content marketing?" 
For a simple definition, we can turn to the folks at HubSpot,
"Content marketing is the process of planning, creating, distributing, sharing, and publishing content via channels such as social media, blogs, websites, podcasts, apps, press releases, print publications, and more. The goal is to reach your target audience and increase brand awareness, sales, engagement, and loyalty."
Common examples of content in the digital realm include blog articles, social media posts, video, infographics, and even podcasts.
So, a second question to ask that is quite relevant, is "How does content marketing differ from digital marketing?"
For an answer to this one we have tapped into the responses of several other experts in the field,
"Content marketing is a valuable and specific strategy for using content, while digital marketing is a broader, catch-all term for any type of online or Internet promotion,"
In addition, content marketing is almost always a long-term strategy, whereas many other digital marketing strategies are short-term.
Content Marketing Works: Here are 3 Good Reasons Why
Actually, there are several reasons why content marketing is an exceptionally effective strategy for marketing your business online. In fact, there are many small businesses that rely almost solely on their content marketing efforts to promote their companies.
And no wonder when you consider that, compared to outbound tactics such as paid advertising, content marketing costs 62 percent less on average, yet generates 3 times as many leads. Yes, 300 percent more leads.
Our friends at HubSpot, as well, and have come up with these staggering statistics for us:
90% of marketers

 using content marketing plan to continue investing the same amount in the channel in 2022.

66%

 of marketers expect their 2022 content marketing budget to increase more than their 2021 budget. 

Over 

60%

 of marketers measure the success of their content marketing strategy through sales.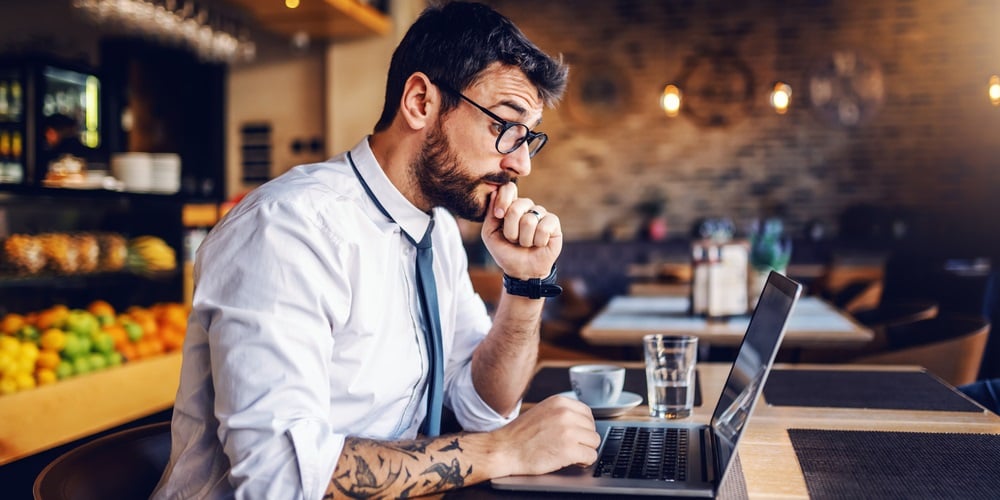 So, here are three top reasons whey content marketing works for businesses.
1. Google Likes Content
As the folks at MonsterInsights tell us, 
"If you can create content that's unique, fresh, and helpful for users, then Google will rank it higher on its search engine page results (SERPs). Google pays special attention to your content quality. No matter how optimized your website is, if your content is not valuable, then you can't expect higher rankings."
2. Content Drives Lead Conversions
Research firm Aberdeen Group conducted a study and found that companies that put their primary focus on content marketing increased their website conversion rates by more than five times, while those who didn't create the right content saw only a meager conversion rate increase of 0.5%. In addition, more than 60 percent of all US consumers have purchased a product or service because they read a recommendation for it on a blog.
3. Content Increases Customer Engagement
An old maxim in marketing is that it always less costly to keep an existing customer than to acquire new ones. And one of the major benefits of content marketing is customer engagement.
As an article from Programming Insider points out,
"In a competitive business environment where customers have a wealth of choice, it can be difficult for marketers to stay ahead of their competitors. By creating useful and valuable content, businesses can stand out from the crowd and attract customers to their product or service.
In 2022, content marketing will be more important than ever for businesses looking to engage with their customers and generate leads. By creating high-quality content that is relevant to their target market, businesses can see a significant increase in customer engagement and leads."
So, how does that work exactly? According to research from HubSpot, businesses that blog see 85 percent more inbound links, traffic and social shares.
The bottom line here is that content marketing works and the benefits for any business, and especially for smaller enterprises with more limited marketing resources, are invaluable.
Let Us Be Content Marketing Strategy Partners
It needs to be said that content marketing needs to be implemented with an effective strategy to succeed in growing your business, capturing new customers, and keeping them. And, while the power of content marketing has been demonstrated year after year, achieving your marketing objectives takes time.
Simply put, content marketing success won't come about as a result of some random blog posts, video, or other content that gets published inconsistently or infrequently. This is because your audience typically will have to consume your content for a period of time before they'll contact you.
Which is why consistent, quality content is necessary to compel your prospects to do so.
But without a solid content marketing strategy in play, along with effective SEO and great content, your digital marketing goals may never be met. And that can be quite a bit to ask of a business owner or overworked marketing manager.
However, the good news is that you don't have to figure it all out alone.
In fact, one of the best investments you can make with your marketing budget is to partner with an experienced digital marketing firm like BroadVision Marketing.
Click the link below to learn more about our digital marketing services so you can make an informed decision, or call BroadVision Marketing at 707-799-1238.