We Reviewed Dozens Of The Best Apps for Kids Ages 11 – 13 So You Don't Have To. Here Are Our Top Picks.
Top Apps for Kids Ages 11 – 13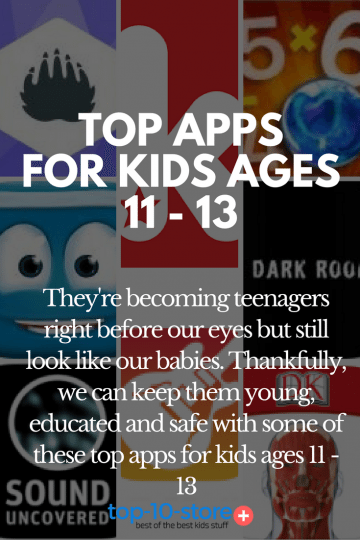 Preteens are scary. They're changing. They're moody. They're becoming teenagers right before our eyes but still look like our babies. Thankfully, we can keep them young, educated and safe with some of these top apps for kids ages 11 – 13.
From their first experiences with social media to becoming a book illustrator, we've found some of the best, most interactive applications around for our tweens to engage with.
With both creativity types to greatly educational, all of them are fun and functional. We've included our favorite photo editor and our most additive puzzle games below that even adults can appreciate.
Have your kiddos interacting with like-minded creatives within the DIY community or sharing their favorite photos with their friends in a safe environment. Allow them to spend time learning new languages, creating videos or diving into the human body.
Popular Preteen Top 10 Lists: Top 10 Drawing Books For Kids 2017, Top 10 Board Games For Kids 2017, Top 10 Bikes For Boys 2017, Top 10 Toys For Ten-Year Old Girls
---
Top Creative Apps For Kids Ages 11 – 13
Adventures of Poco Eco: Lost Sounds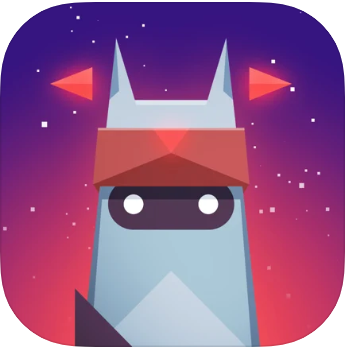 Price: $3.99 on iOS Store; $2.99 on Google Play Store
iOS App Store / Google Play Store
Kids can solve mini puzzles and complete all 12 levels to help the main character and his tribe find their lost sounds. The graphics and sound track are phenomenal, and kids will have a relaxing time playing as they explore new possibilities both visually and auditorily.
Players will need to apply musical reasoning to solve the puzzles, so this app has a unique twist!
The Infinite Arcade by TinyBop
Price: $2.99
Help your tweenager go from a consumer to a producer with this cool app – they can make their own game apps and then share them with friends! The app provides all the tools needed to make a wide array of types of games. The rest is up to the creativity and imagination of the youngsters involved.
Kids can create characters, develop a game story line, set up hazards, and much more. Store the games in your "storeroom" and share them with friends.
GarageBand

Price: Free
Allow your kids to explore their musical creativity with this fun app that lets them. They can record and create their very own songs. This app is simple enough for kids who are just learning about music, and powerful enough that professional musicians can use it. It supports up to 32 tracks and has a wealth of resources for recording your own work.
GarageBand is free to download and use. It's one of the classic apps that makes Apple mobile devices great.
Picmonkey

Price: Free with in-app purchases
iOS App Store / Google Play Store
Picmonkey is free and will have your tweens editing and jazzing up photos in no time. Filters and all the latest effects are inside this easy-to-use app. The finished products are great for scrapbooking, digital albums, sharing on social media, and more.
There are stickers to apply, touchups to use, frames, and collage effects, as well as many other powerful features. In-app purchase options include various effects packages for $1.99 each and subscription options ranging from $7.99-$12.99 monthly or $71.99 to $119.99 annually depending on if you want basic or pro plans.
Magic Piano by Smule

Price: Free with in-app purchases
iOS App Store / Google Play Store
The root of the magic is beams of light that can guide your fingers to exactly the right note as you play anything you want from classical to classics. You'll sound like a piano prodigy and feel like all of music is accessible to you.
The app is free to download. It offers a range of in-app purchases from ninety-nine cents to $39.99 for varying amounts of the in-game currency that can be used to purchase more music.
---
Top Educational Tween Apps
Inventioneers Full Version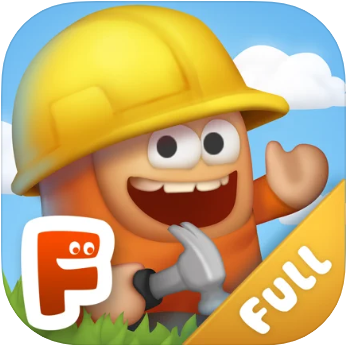 Price: $4.99
iOS App Store / Google Play Store
Here's a perennial favorite! Tweens will delight in exercising their logic and prediction skills by creating unusual and unique inventions using the "inventioneers" (tiny helpers with unique characteristics and abilities). The app is designed to teach principles of physics as well as logical thinking that supports other skills such as coding. There are 8 chapters with 120 inventioneers!
There are literally thousands of combinations that kids can come up with, and they can also use the inventioneers to solve the puzzles and help the game's characters accomplish goals.
Box Island – Award Winning Coding Adventure

Price: Free with in-app purchases
This fun gaming app introducing kids to the world of coding. Children will learn the basics behind coding while having fun collecting stars and moving throughout the islands.  The app includes a tutorial and lessons that will help kids understand how computer code works.
It is a free download, and the first 10 levels are available. Several additional levels are available, ranging in price from $1.99 to $7.99.
Arloon Geometry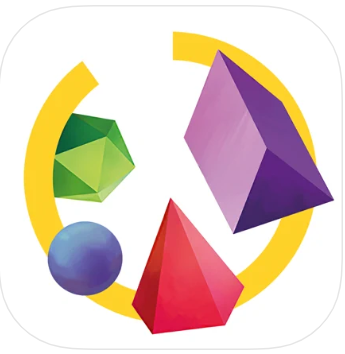 Price: $2.99 on iOS App Store; $3.49 on Google Play Store
iOS App Store / Google Play Store
Your tweens will become geometry whizzes if they get into this app and use it as intended. Kids can interact with 3D shapes in virtual reality, which will really improve their visualization skills. See all the sides, unfold shapes into nets, and much more by exploring this great app. The app will help them learn the terms they need for success, as well as master Common Core and 21st Century standards in geometry and tangental areas.
And if your student likes this app, the developers have several other, similar titles such as Solar System, Plants, and Anatomy. Some even include more VR activities!! This app is definitely on the cutting edge.
Marble Math

Price: $3.99
Make math a bit more fun for the kids with this fun marble math game! They'll sharpen their math skills while playing through fun mazes and puzzles. The problems are based on Common Core standards and work together to encourage children to develop mental math skills
The app costs $3.99 and has a high rating from users on the App Store.
Duolingo

Price: Free with in-app purchases
iOS App Store / Google Play Store
Experts know that children are far more able to learn new languages more easily than adults. Now is the time to get your kids interested in learning languages. You can learn a new language with this fun and free app. And there are lots of different languages to choose from including French, Italian and Spanish as well as over 25 others!
Duolingo is free to download and use. It's gamified, so kids will find familiar challenges like leveling up and growing streaks. There are some available in-app purchases to enhance the game experience, ranging from ninety-nine cents to $13.99.
Canva – Graphic Design Creator

Price: Free with in-app purchases
iOS App Store / Google Play Store
Whether your tween is feeling artistic and wanting to express himself, or she is a social media wannabe who needs to update her posts, Canva offers a wide array of graphic design tools that will keep everyone happy. Kids can create artwork for school projects, too. There are enough tools to keep the pros going, and the app is simple enough to use that even the most inexperienced artist can quickly create a masterpiece.
Canva is free to download and use. There are optional in-app purchases for in-app credits and special image packs ranging from ninety-nine cents to $99.99. Credits can be used to purchase premium images, backgrounds, fonts and more.
---
Best Preteen Kids Apps
A Dark Room

Price: $1.99
iOS App Store / Google Play Store
A game of mystery that will sure to become an addictive and fun afternoon treat. It's a text-based game that takes players on an adventure of curiosity. This classic will keep your preteen (and tween and teen) occupied for hours as they try to solve the puzzles.
There are no in-app purchases or hidden costs. There aren't even any outside advertisements!
Be Confident in Who You Are

Price: $2.99
Have your kids fly through this entertaining and engaging graphic novel while learning some key lessons for life. They'll read as a group of friends take turns boosting each other's confidence – something they can take with them to their own friendships.
The the theme will ring true with preteens and teens. And if you like this one, there are at least two more in the series for you to check out.
YouTube: Watch, Listen, Stream

Price: Free with in-app purchases
iOS App Store / Google Play Store
As long as you set the parental controls on the YouTube app, your kiddo will have endless hours (or limited hours) of fun. From funny cat videos to lots of educational treats, there are some great things you can find while browsing.  
The app is free to download. Remember to set the parental controls so that your child has limits that you feel appropriate. The biggest place to watch is the "Suggested Videos" list…sometimes these are not as appropriate as parents would like.
Dino Walk – Your World History

Price: $2.99
Dinosaurs often fascinate preteens and teens, so here's their chance to learn more about these prehistoric wonders. Kids also often have science projects that take research, and this app is filled with information they can use. It will help them visualize what Earth was like millions of years ago.
The app includes a "time machine" that can depict nearly any bygone era, as well as an interactive 3D globe to show where these ancient creatures lived.
Minecraft

Price: $6.99 on iOS App Store; $7.49 on Google Play Store
iOS App Store / Google Play Store
Minecraft is the ultimate creation video game. In creative mode, players can build and explore. In survival mode, there are monsters to battle and quests to win. The game is simple to begin, so it's perfect for young and inexperienced gamers. It also has the power to become very complex so it will challenge older and more experienced players for a long time to come.
Minecraft costs $6.99 to download. It offers an array of in-app purchases designed to enhance game play. Parents should be aware that the game does include modes where players can be in touch with other players around the world via unmoderated chat systems.
---
Related App Lists